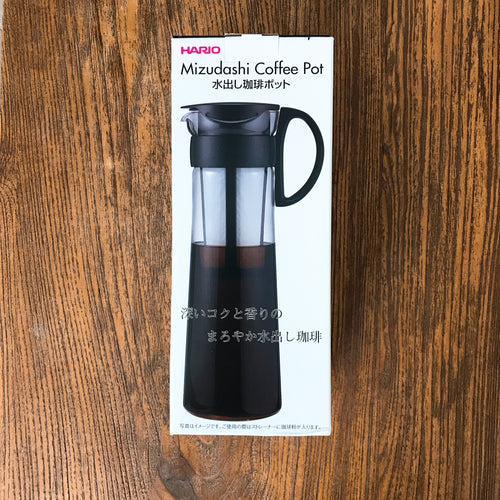 Cold Brew Kit
Sale price Price $320.00 Regular price Unit price / per / 200g
Love cold brew and want to make your own? Our seasonal special offer Cold Brew Kit includes:
1L Hario Mizudashi Coffee Pot (Made in Japan)
 Papua New Guinea Mt. Hagen AA Washed Coffee Beans
200g of our specially packaged coffee beans can make up to 3 litres of cold brew, which you can keep up to a week and consume at your own leisure! Check out our Cold Brew brewing guide at our Instagram in how to use our Cold Brew Kit pairing with our carefully selected Papua New Guinea Mt. Hagen AA washed coffee beans.
Roasting Level
Light Roast
Tasting Notes
Flavours : Citrus, Almonds, Tomato, Sweet and Balanced.